Murder Point Oyster Co is a family owned business committed to bringing you the best oysters Love can craft. For the last five generations we have made a living working the natural resources of the Gulf of Mexico. From catching shrimp or fish to raising Love crafted oysters our experience on the water allows us to be the best at what we do. Now we get to share that passion with you.
Murder Points are exclusively grown in the waters of the Gulf of Mexico using a long line method developed in Australia. Our oysters are spawned from the species Crassostrea virginica, also known as the Eastern/American oyster. Murder Point Oysters thrive in the unique conditions off Alabama's coastline, which produces a full, rich, creamy taste with a light metallic finish and a drop of butter flavor in each one. There are many elements that can affect an oyster's outcome, but here at Murder Point we know the most important element is Love. #butterlove
OYSTERS 101
Here at Murder Point Oyster Company we set the utmost standard for protecting and safeguarding your health. We take pride in our oyster and want to maintain your trust. Therefore, we follow strict time temperature regulations set by the FDA to ensure your oyster is safe and ready for consumption. The higher the temperature is outside, the quicker we get our oysters to refrigeration. With this process in place, you can now enjoy fresh Alabama farm raised oysters all year long. Not just those months with an R in them. (If you know, you know)
Inspecting
Inspecting your oysters is a very important part of your shucking experience. Look at each oyster and examine the shell. As you take in the beauty make sure the oyster is tightly clamped and no liquor is dripping from the oyster. This will ensure your oyster is still alive and ready to eat.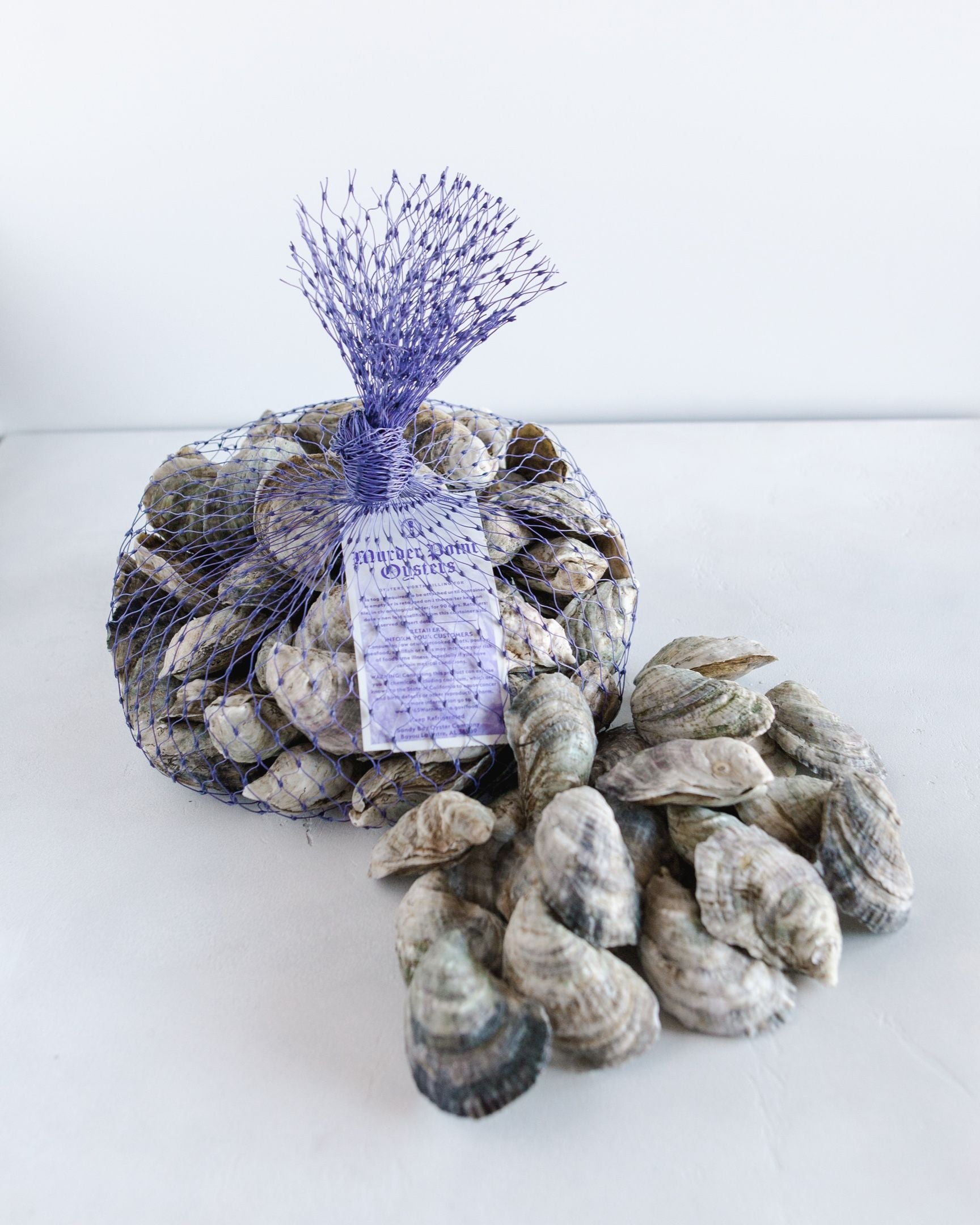 Storing
Oysters should be maintained at a temperature between 32-40 degrees F. For maximum shelf life, keep oysters refrigerated with the flat shell up, covered in a damp cloth. If you would like to keep oysters on ice, be sure they do not sit in the melting water. Oysters are a live product and will "drink" this water causing them to lose their salty flavor.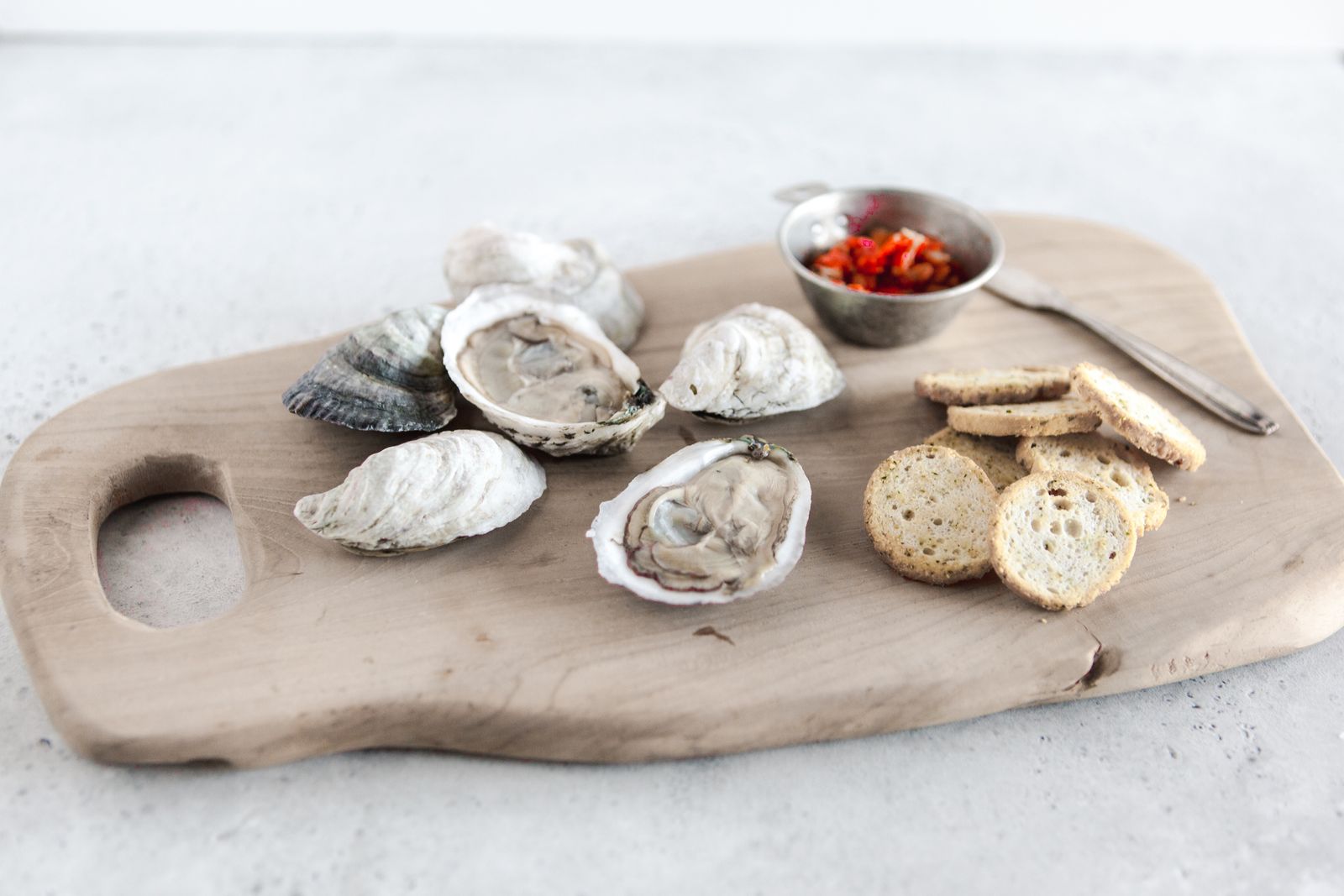 Once you have your oyster opened and detached from the shell, we suggest slurping down the oyster from the wide end of the shell. Make sure you take in all the liquor and savor the flavor of the oyster. If you prefer a cooked oyster, now is the time to add your favorite butter compound and cheese and throw on the grill until butter is bubbling and cheese is melted. There is no wrong way to eat an oyster.
choosing a selection results in a full page refresh
Opens in a new window.
Opens external website in a new window.